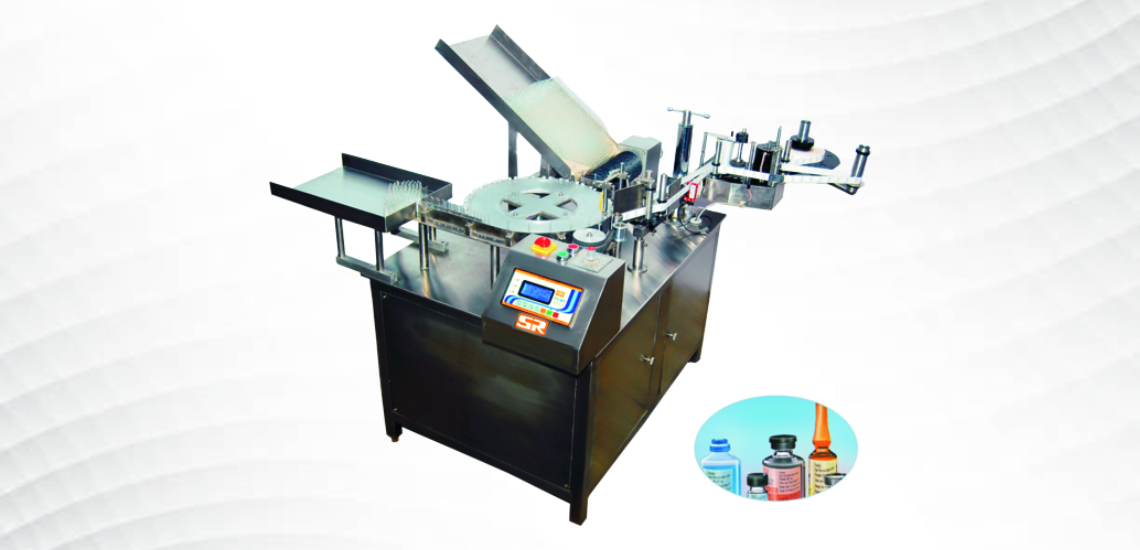 Ampoule Rotary Labeler
The Ampoule Rotary Labeler is the Compact flexible Design. It is capable of labeling round (including conical) Thin Diameter Ampoules / Test Tubes Pre-Fill Syringe. Labels can be partial or full wrap.
Process :
The standard machine consists a Feeding Worm set. On pressing Run the Worm and Product Wheel, the products once Enter through feed worm product travel until they come in contact with the star wheel which places the product onto the rotating wrap belt for labelling. Once products are labelled the feed off the machine through the out star wheel and onto the integrated conveyor or Collect in outlet tray collection.
Features :
Glass Ampoules / Pre-Filled Syringe / Blood Collection Test Tubes
Fragile Products / Glass Vials / Eye drop etc.
Labeling – Partial / full wrap round or reverse tapered.
Output 120 / 200 / 300 / 400 per minute Depend on product size / Label Length.